More news/info.
The large dark-looking digimon behind Nene is "DarkKnightmon"
*Insert Batman pun here*
This image is too big to post here, so -
http://img179.imageshack.us/img179/1154/xroswarsabfigureset.jpg
The small digimon that form the blade of ShoutmonX4's sword are called "Pickmon"
(Pikkumon)
.
Also, images of the toys reveal more combinations.
* Shoutmon's mic + Starmon + 4 Pikkumon = Star Sword
* Shoutmon + Barisutamon = ShoutmonX2
* Shoutmon + Dorurumon = Doruru Cannon
* Shoutmon + Baristamon + Dorurumon + Star Sword = ShoutmonX4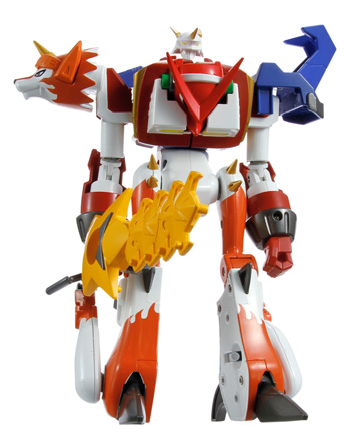 There's also images of the Greymon and MailBirdramon prototypes.