For the uninitiated, meet TFDb, our very latest mobile app for Transformers Collectors (for iOS & Android). Join the growing collecting community! TFDb is a great resource for all things Transformers while you're on the go, but don't forget you can also:
** Share Transformers sightings right from the toy aisle
** Post your own toy reviews
** Post box & toy pics right from your phone!
With more features on the way, it's a great time to download TFDb from the App Store (or Google Play Store).
We hope you like it as much as we do! (Oh, and pass it on!)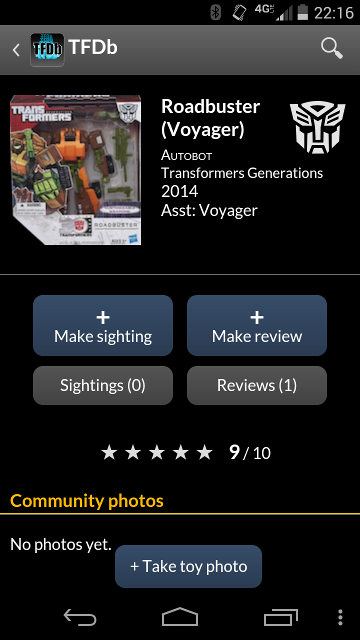 ********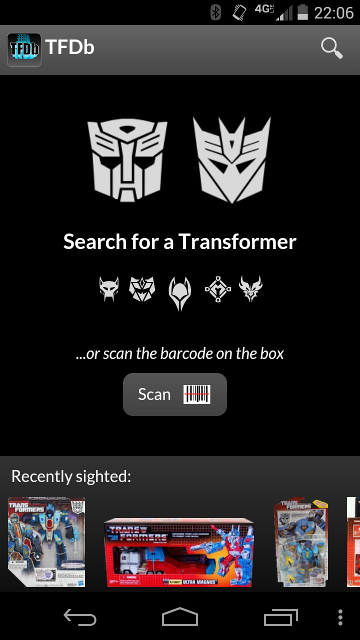 ********